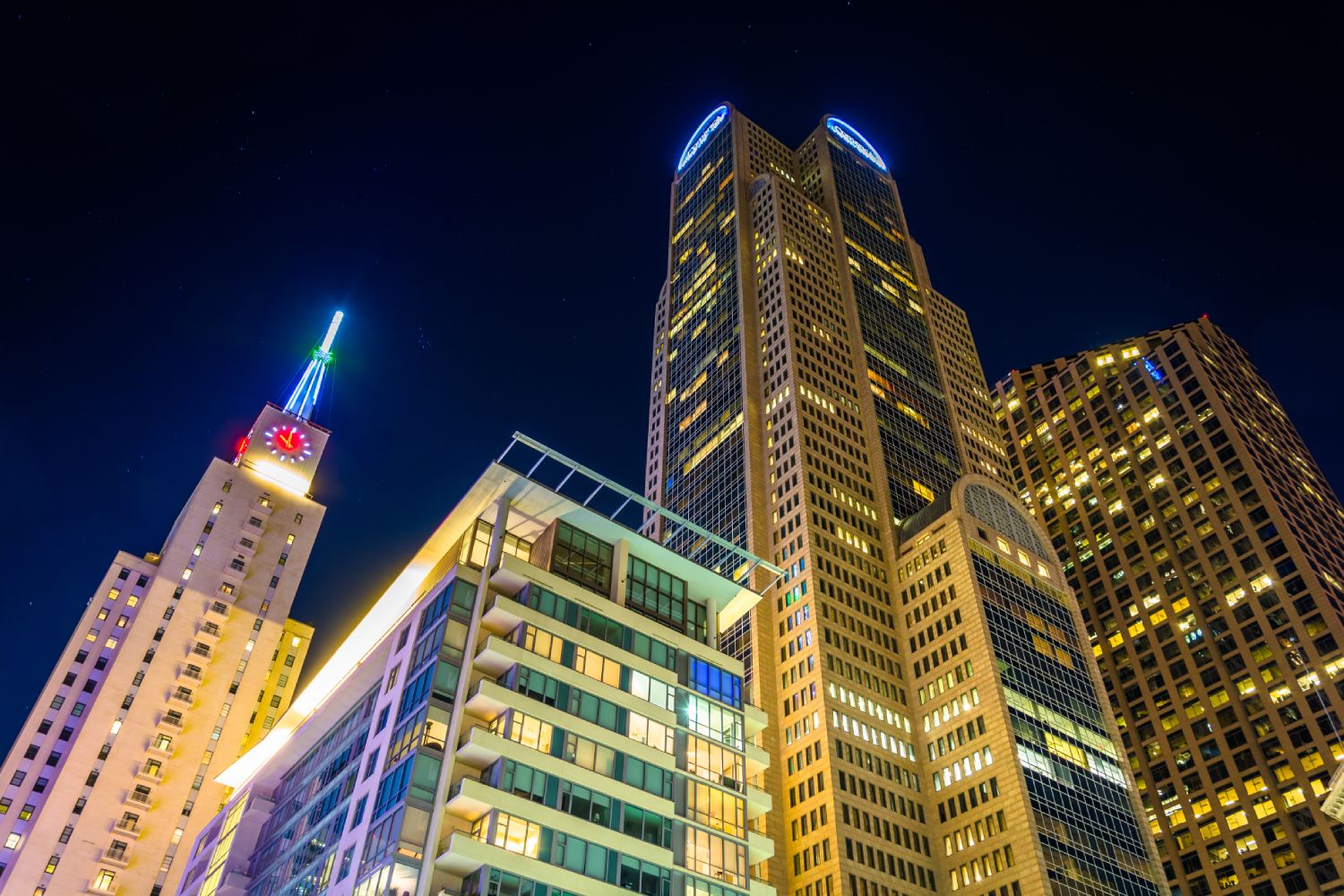 Oak Lawn is one of the wealthier areas of metropolitan Dallas, with the population consisting mainly of urban professionals. The area is peppered with upscale townhouses, condos, apartments, and duplexes. Along the Uptown portion on McKinney Avenue and along Turtle Creek Boulevard, there are many new high-rise condominiums and apartments. It is also a very diverse neighborhood with well-established areas of older, single family homes.
Oak Lawn is over 12 square miles in area. Officially it is bounded by the City of Highland Park, the North Central Expressway, Stemmons Freeway, Woodall Rodgers Freeway, and other roads.
The public schools in Oak Lawn are part of the Dallas Independent School District. Private schools within Oak Lawn include Holy Trinity Catholic School and Dallas Junior Academy.
The Oak Lawn Branch of the Dallas Public Library serves the neighborhood. In addition to its regular library holdings, it has the only circulating, non-reference collection of LGBT materials in the US.
In regards to transportation, the Lomac and Uptown portions of Oak Lawn are served by the free M-Line, provided by the McKinney Avenue Transit Authority and Dallas Area Rapid Transit. Just outside Oak Lawn to the southwest is Victory Station in Victory Park, which is served by the Trinity Railway Express, both red and blue lines during special events, and regularly by the Green and Orange light rail lines. The two lines continue to the northwest, stopping at Market Center Station and Southwestern Medical District/Parkland Station within Oak Lawn.
The neighborhood is considered to be the epicenter of Dallas/Fort Worth Metroplex's gay- and lesbian-culture. Cedar Springs Road, between Oak Lawn Avenue and Wycliff Avenue, has numerous businesses, retail establishments, restaurants and night clubs catering to the LGBT community. There is also a large concentration of Hispanic owned businesses, restaurants, grocery stores, nightclubs, and retail establishments on the Maple Avenue corridor between the Inwood Road and the North Dallas Tollway.
Oak Lawn is contiguous with the Dallas Design District and less than two miles away from Downtown Dallas. Oak Lawn is one of the older neighborhoods in Dallas. Continuous redevelopment has created a mixture of architectural styles spanning much of the 20th century to the present day.
Call Linda Reyna and her team, 214.808.5353 to find your home in Oak Lawn!